KEYNOTE SPEAKERS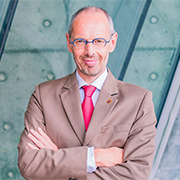 Prof. Cees de Bont,
Loughborough University, UK
(Dean of School of Design)
Professor de Bont is currently the dean of School of Design, Loughborough University. Before that, he was a dean in Delft and in Hong Kong and he worked at Philips Royal Electronics. His research covers design education, consumer behaviour, innovation adoption, design methods and networked innovation. He has published in many international journals, including Design Studies, Design Issues, the Journal of Product Innovation Management, the International Journal of Cultural and Creative Industries, She Ji: The Journal of Design, Economics, and Innovation and the Journal of Design, Business and Society.

Prof. Loon Ching Tang,
National University of Singapore, Singapore
(Director of TDSI, NUS, Fellow of ISEAM)
Professor TANG Loon Ching is a Professor at the Department of Industrial & Systems Engineering (ISE) and the Director of Temasek Defence Systems Institute in National University of Singapore (NUS).
LC Tang obtained his PhD in the field of operations research from Cornell University in 1992 under the NUS Overseas Scholarship. He has published widely in many leading international journals in the field of IEOM. He was presented the IIE Transactions 2010 Best Application Paper Award and the prestigious Ralph A. Evans/P.K. McElroy Awards for the best paper presented at 2011 Reliability and Maintainability Symposium. The latter award is widely recognized as a hallmark of excellence in the field of reliability and maintenance engineering the first time, and was the first time it went to authors affiliated to an Asian University in its 58-year history. He has been named 2014 IEOM Outstanding Educator by the IEOM Forum. He is an elected Fellow of the International Society of Engineering Asset Management.
LC Tang is the editor of Quality and Reliability Engineering International and has been on the editorial review board of the Journal of Quality Technology, the flagship journal of American Society for Quality, since 2006, among others. He is the main author of the book: Six Sigma: Advanced Tools for Black Belts and Master Black Belts (which won the inaugural Masing Book Prize by International Academy of Quality); and a co-author of Markov-Modulated Processes and Semiregenerative phenomena. He is one of the founding members of Global Ports Research Alliance, IIE Asian Network and the steering committee of Logistics and Maritime Systems Conference Series; and has served as the General Chair of these conference series.
Besides being active in the forefront of research in Industrial Engineering and Operations Management, LC Tang has also been engaged as consultant/trainer by many government agencies and MNCs in their enterprise transformation initiatives. To-date, he has trained and mentored more than 60 Master Black Belts and provided training to more than 3000 analysts, engineers and managers, from Singapore, Malaysia, Thailand, Israel, China, USA, Indonesia, India and the Philippines in the areas of Lean Six Sigma, Design for Six Sigma, Engineering Asset Management, Operations Research and Reliability Engineering.

INVITED SPEAKERS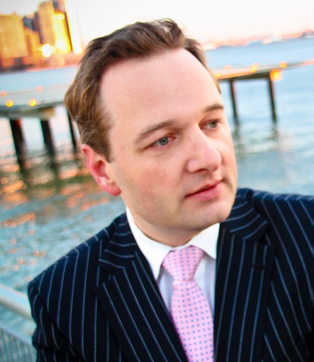 Dr. Jörn Bühring,
The Hong Kong Polytechnic University, School of Design
"Foresight and Design as a New Paradigm in Dealing with Complexity in this Hyperconnected World"
Dr. Jörn Bühring is currently Assistant Professor and faculty member at the Hong Kong Polytechnic University, School of Design, where he is advancing a research culture that is cooperative, innovative, and highly impact focused. This collaborative approach (cf. Design Economies, Ignite Innovation) brings academia, designers, and business stakeholders together to develop high-impact design knowledge, concepts, and forward-looking solutions. Dr. Bühring's research explores Design Foresight, Vision and Fiction techniques as emerging processes within Strategic Design, Entrepreneurship, and Innovation Management. A full member of the "World Futures Studies Federation" (www.wfsf.org), he has conducted since 2010 several major futures studies in luxury hospitality (2020), Omni-channel retailing (2020), and within the Financial Services sector, he has been leading a series of industry funded futures studies in Wealth Management and Private Banking to the year 2030. With emphasis placed on consumer-centred value innovation driving new markets, his research interests expand toward experiential human engagement propositions in form of service-centric user experience design concepts. Active across international markets, he collaborates with leading Universities in research and design-led innovation; Dr. Bühring also holds an honorary Adjunct Associate Professor position within the College of Business at RMIT University in Australia.
University Profile: https://www.sd.polyu.edu.hk/en/meet-our-staff/jorn-buhring
More is coming...